Evan Peters on auditioning for Peeta and how he admires Jennifer Lawrence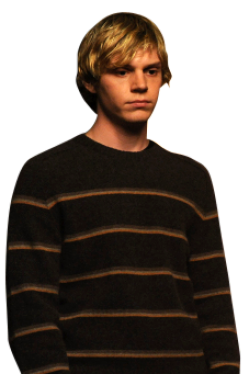 You tested for the role of Peeta in Hunger Games, right?
I did, yeah. That was really cool; I got to do a scene with Jennifer Lawrence. I was nervous as hell, because she's such a fantastic actress. And the movie is such a great story — I love all those books. I can't wait to see the movie. I'm so psyched.

Have you seen the trailer?
Yeah, it looks amazing. And I love Jennifer Lawrence. She's a total fox. And such a good actress. It's ridiculous.

Were you as nervous for your American Horror Story audition as you were for Hunger Games?
It was so weird how relaxed I was for the audition. I wasn't, like, freaking out or anything. I guess creepy comes natural to me — I hate to say that.
I LOVE Josh Hutcherson as Peeta and wouldn't want anyone else , but now that I have started to watch American Horror Story and have totally fallen for Evan Peters it would of been kinda cool to see him in this part.